Letter of Introduction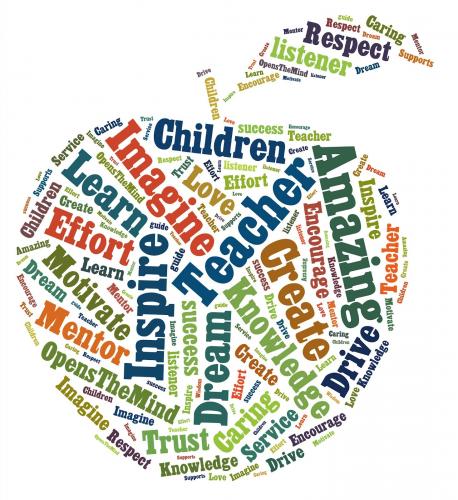 Dear Bowling Green Charter McCoy Academy Community,
It is with great enthusiasm and honor I write this letter of introduction as your new site leader. I look forward to enhancing the vision and mission of our school community by collaborating with all the community members for the greater wellbeing and academic success of our students, families, and staff.
My experience in the Sacramento City Unified School District, both as a teacher at Luther Burbank High School and a Multilingual Literacy district coordinator, has given me the passion for cultivating and enhancing learning for all students. Advocating for their diverse needs, empowering educationally and linguistically disadvantaged students, and creating partnerships with community members and institutions of higher learning has been the focus of my work. One of my best opportunities to do this was working with Luther Burbank Latinas as we created and led an after-school leadership program called New Age Latinas. Which supported them in developing their college and career readiness, civic engagement, parent engagement, and community service skills. I'm looking forward to continuing and deepening this work that supports our students and community.
My commitment to you is to support and implement the school mission and vision: "Proficiency for all students by nurturing with a passion for learning, guiding students to be caring and culturally aware, and developing confident individuals who apply life skills and become well-rounded, proactive members of society." This mission is rooted in my core values as an immigrant, English learner, educational leader, researcher, teacher, and community member. I am excited to serve as your new principal and I look forward to the new challenges and opportunities for professional growth and development this position will offer to all of us.
Sincerely,
Dr. Elizabeth Villanueva
Querida Comunidad de la Academia Chárter de Bowling Green McCoy,
Es con gran entusiasmo and honor que escribo esta carta de introducción y presentación como su nueva directora interina y líder de esta escuela. Espero enaltecer la visión y misión de nuestra comunidad escolar al colaborar con todos los involucrados y cualquier otro miembro de la comunidad para un mayor bienestar y éxito académico de nuestros estudiantes y familias. A continuación, comparto mis habilidades y cualidades que me permitirán sobresalir en este puesto.
Mi experiencia en el Distrito Escolar Unificado de la Ciudad de Sacramento, tanto como maestra en la Preparatoria Luther Burbank y Coordinadora del Departamento de Alfabetización Multilingüe, me ha brindado la pasión por cultivar y mejorar el aprendizaje de TODO y TODA estudiante. El abogar por sus necesidades diversas, empoderar educativa y lingüísticamente a estudiantes desventajado/as, y crear una colaboración y/o asociación con miembros de la comunidad e instituciones de aprendizaje nivel alto ha sido uno de mis enfoques de mi trabajo. Una de mis mejores oportunidades para lograr esto fue el trabajar con estudiantes latinas de la Preparatoria Luther Burbank al crear y dirigir un programa después de clase de liderazgo llamado New Age Latinas. Este las apoyó en desarrollar su habilidades y preparación universitaria, compromiso civil, participación de madres/padres, y servicio comunitario. Espero poder continuar y profundizar este trabajo que apoya a nuestros/as estudiantes y nuestra comunidad.
Mi compromiso para la Comunidad de la Academia Chárter de Bowling Green McCoy es apoyar e implementar la misión y la visión de la escuela proveyendo "La pericia y competencias para todos los nutriéndolos con una pasión por el aprendizaje, guiándolos que sean atentos y conscientes culturalmente, y que se desarrollen como individuos seguros/as que aplican habilidades de la vida y lleguen a ser miembros integrales y proactivos de la Sociedad." Esto está arraigado en mis valores como inmigrante, aprendiz de inglés, líder educacional, investigadora, y miembro de la comunidad. Estoy emocionada de empezar a servir como su nueva directora interina, líder de instrucción y emprender nuevos desafíos y oportunidades de crecimiento y desarrollo profesional que este puesto ofrecerá.
Atentamente,
Dra. Elizabeth Villanueva